THANKS TO EVERYONE WHO CAME TO THE
LA BOOK FAIR!!
NEW STUFF SOON!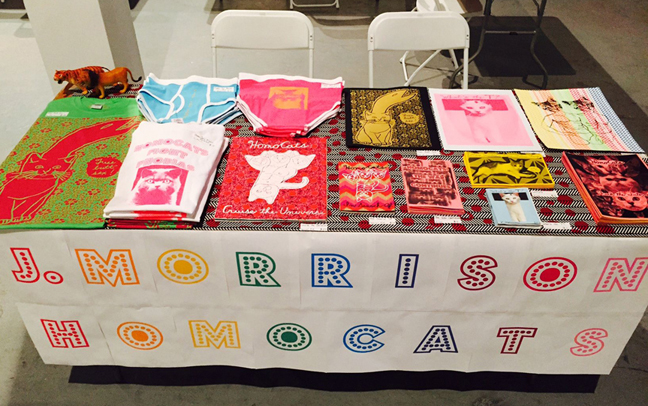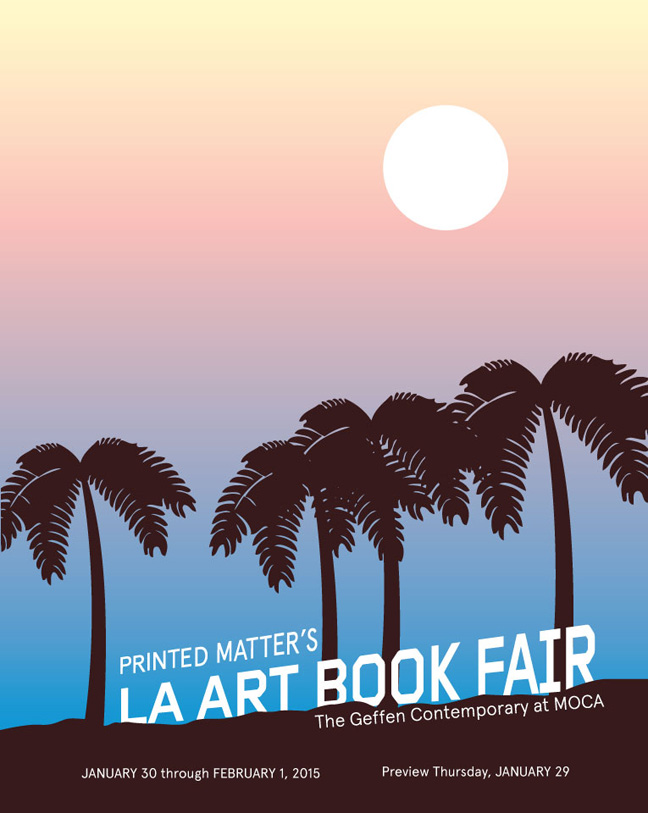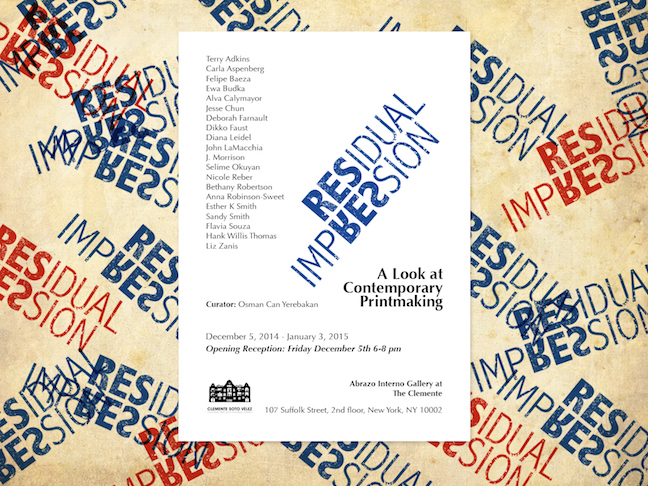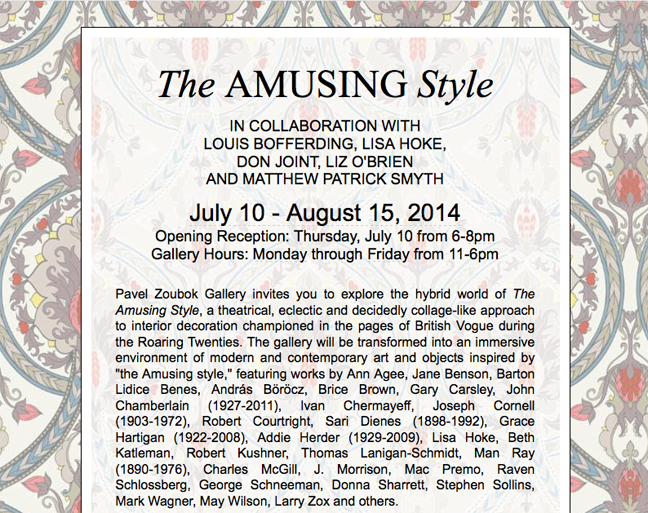 HomoCats at Lesley University in Boston!


HOMOCATS: Fight the Power at Transformer!
INFO HERE:
TRANSFORMER GALLERY DC!
Special thanks to everyone who came to the LA Art Book fair!!! We love LA!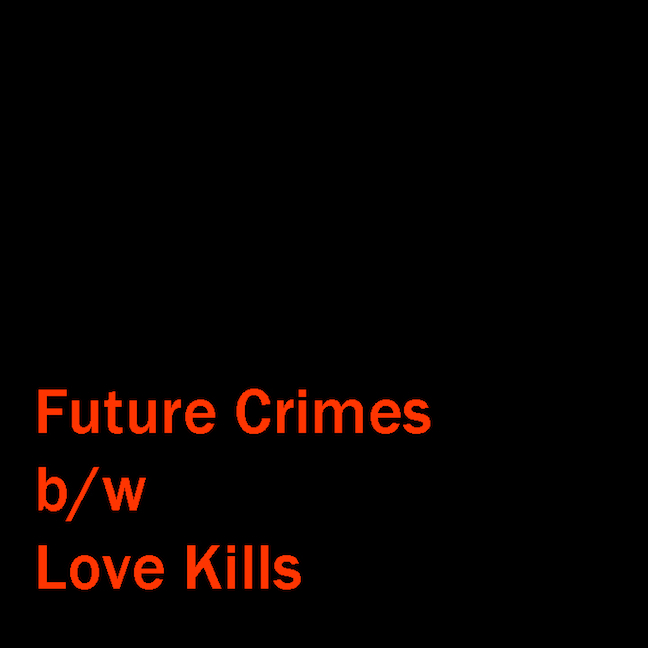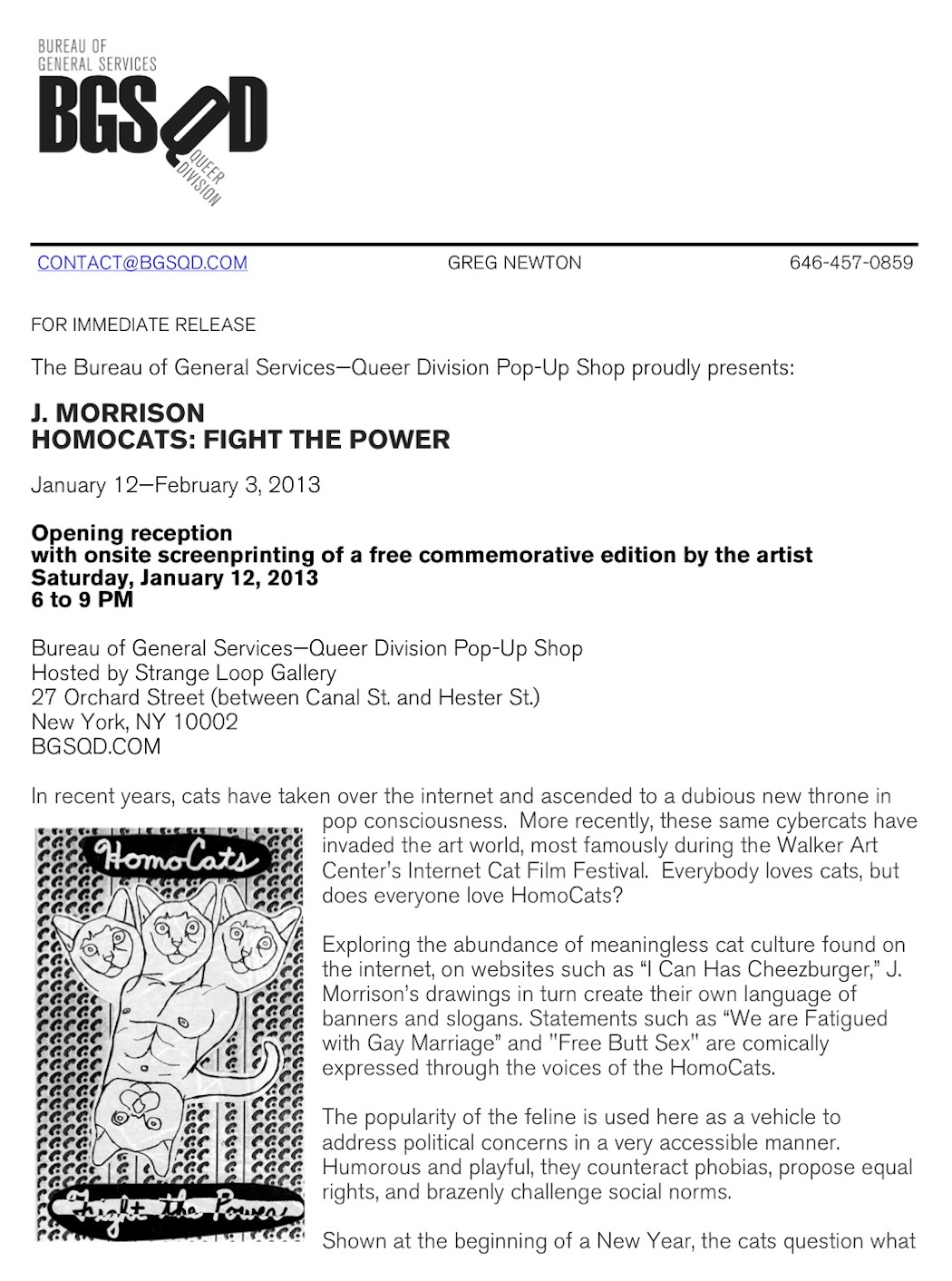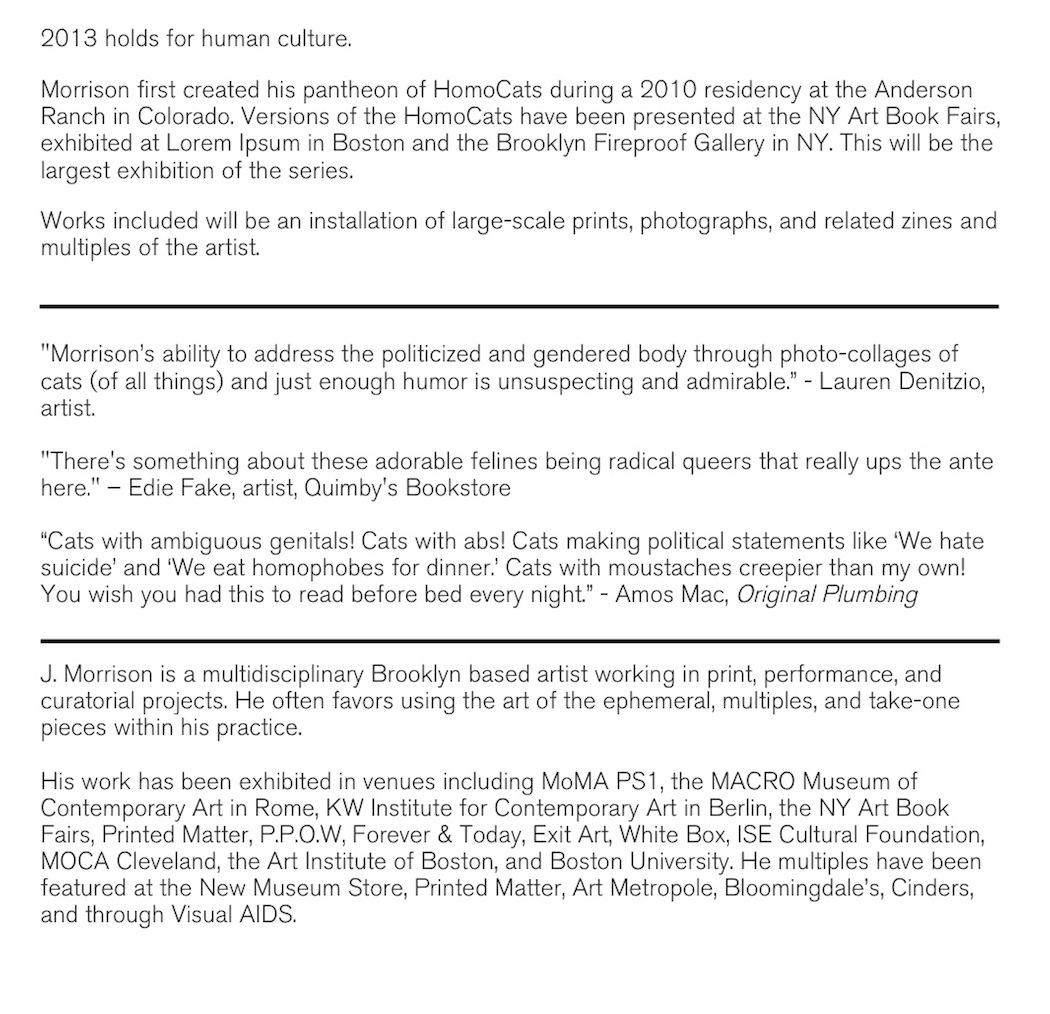 ----------------------------
*I'm currently updating this site.
New pages are coming and going!
j. morrison, jim morrison, james morrison, t-shirts, bags, totes, screenprinting, performance, art, drawings, the doors, music, gay, manpurse, artist, brooklyn, new york, xiu xiu